C&T Swag Store (2022)


Visual Design
E-Commerce Website

During my internship with Code and Theory, I helped to create a proof-of-concept of the company's swag store. In order to propose idea to the leadership, we presented mockups of the storefront site and swag items. The project is continuing developing internally.





The website and swag items are designed using C&T branding. See references:

C&T Website | DECODE
---
Landing Page Experience

Inspired by the storefront window displays, the landing page showcases the products in motion and will pop out as the cursor hover around the page, creating a chaotic scene that leads the user to click and land on a cleaner product page.

The contrast is intended to stimulate the users and excite them to shop around.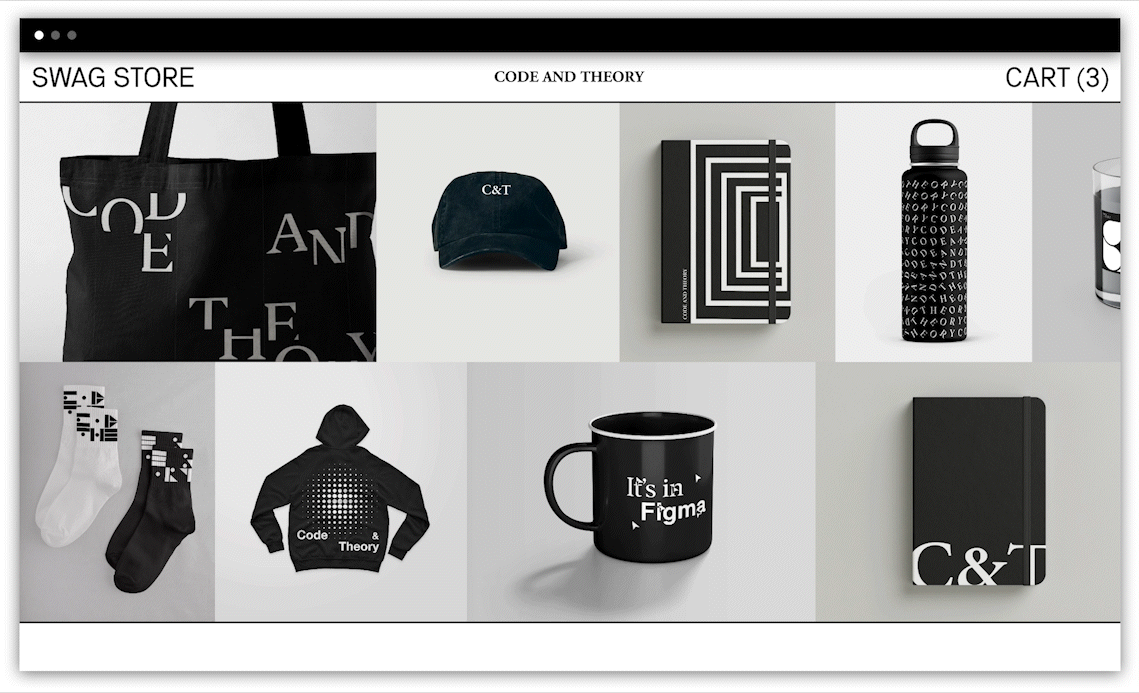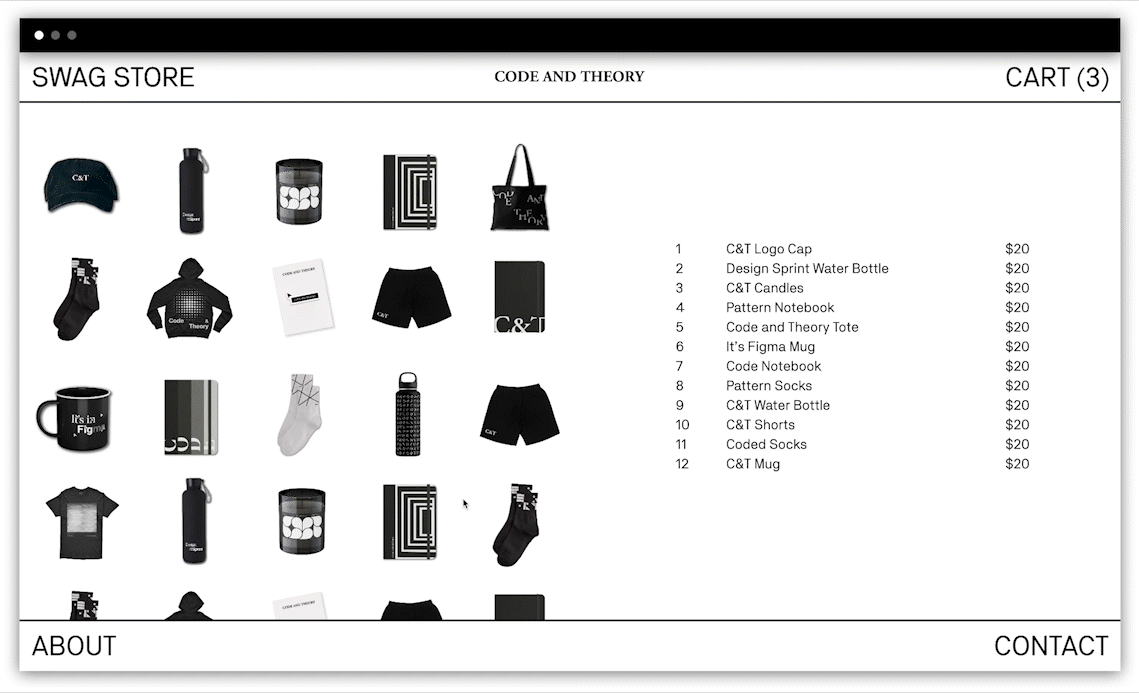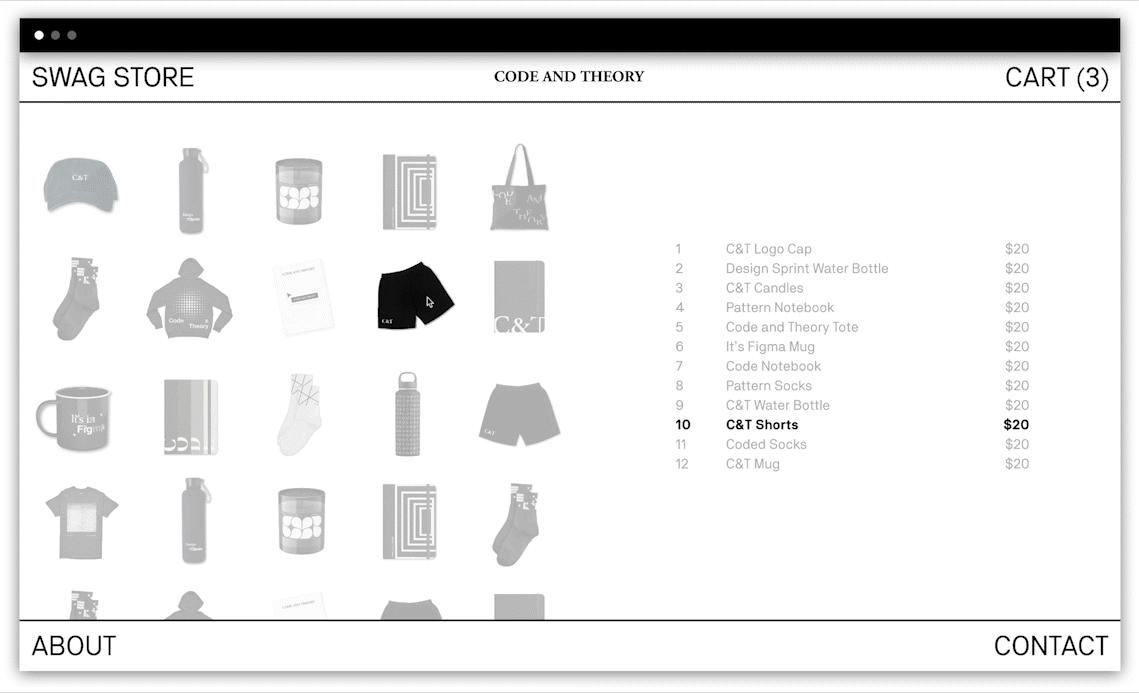 Product SelectionPage

The individual products on the product page will wiggle back at the users as a response to their interest (hover), adding a touch of approachability and playfulness to the mainly b&w store experience.



Product Detail Page


The swag items over a neon green solid creates a refreshing color palette to the product detail page.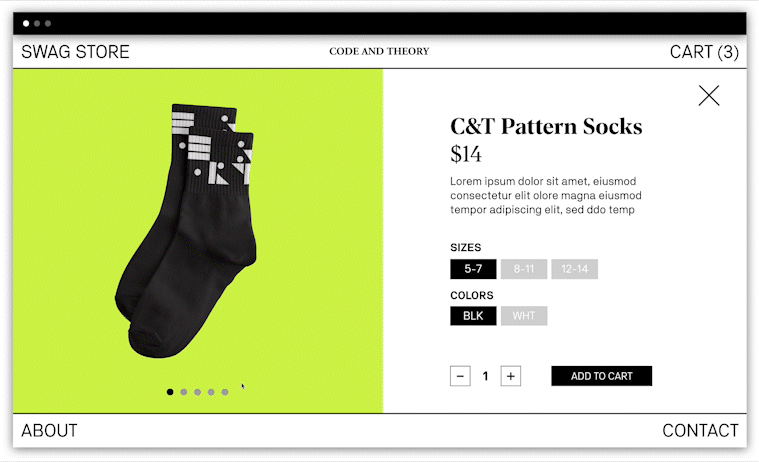 Swag Items


Items designed by a team of three visual design interns.